Stuff that is just laying around collecting dust in your house has the possibility to be reinvented, with a bit of creativity it can become something else entirely.
So I thought I would give you a tour of the cabin and show you some of my creations  and designs:
I got these old cable drums from one of my neigbours that lives on the other side of the lake. They were going to throw them out, so I asked if I could take them home.
Christine and I cleaned them up a bit and then used a circular saw to make them fit into the kitchen corner.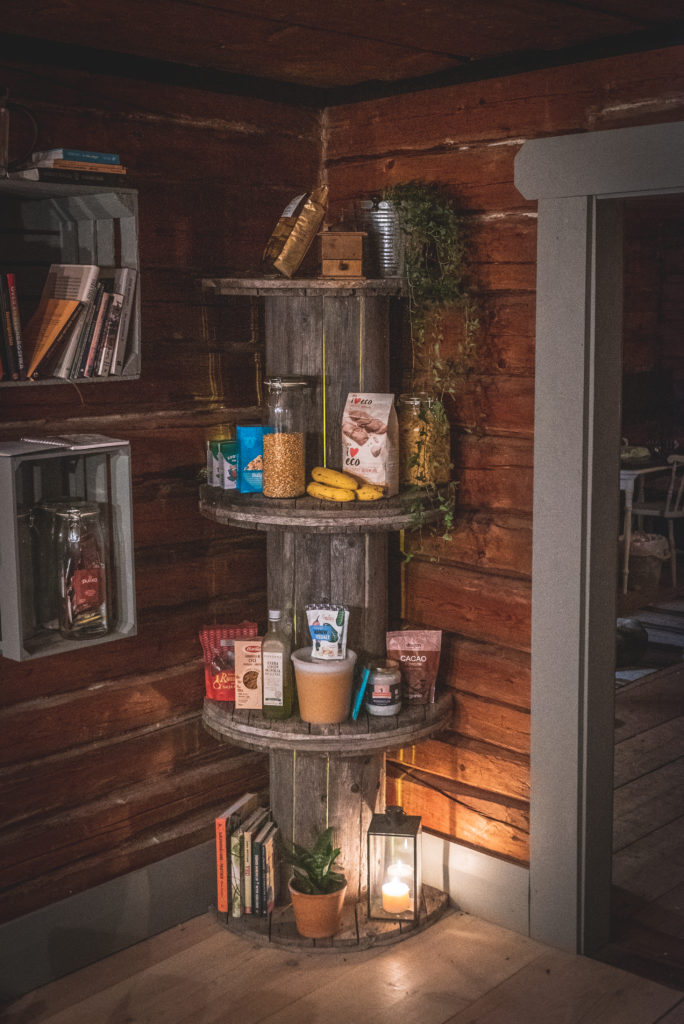 And the result became this simple pantry 😊 
If I was ever going to be able to call this a kitchen it was time to get started on some sort of sink and storage.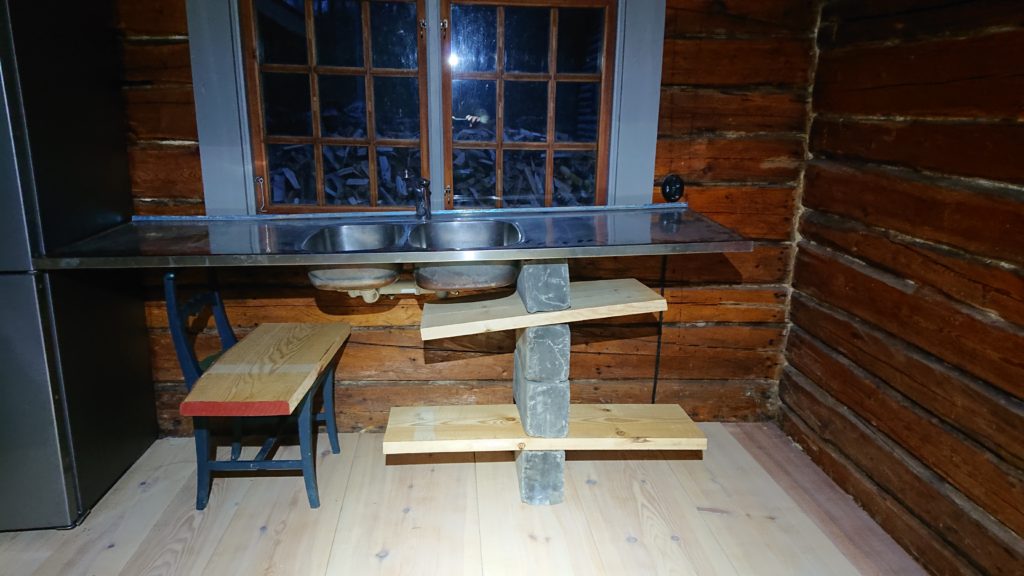 This pictures is me trying to figure out a good design and hight. I know it's not very professional to use a chair to balance the whole thing, but I took what I had at home 😅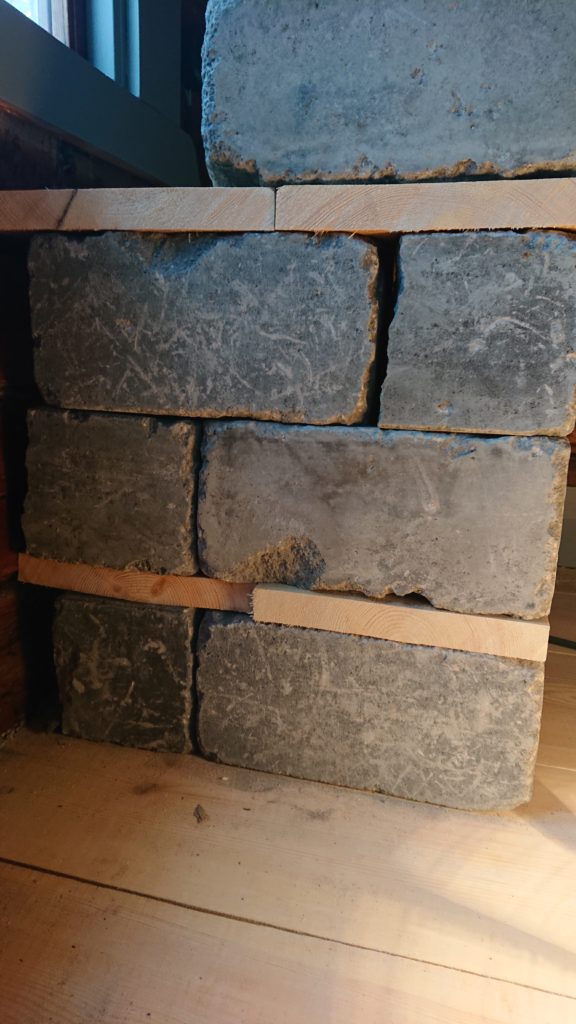 And luckily for me I got some leftover planks from replacing the kitchen floor, so I used them and  bought some rustic stones as a foundation.
I love experimenting with different elements, and since the whole house is made out of wood I thought it would look good with some ruff stones and stainless steel 😊
I spent days trying to fit everything together. Chopping the stone to the right size was not that easy with just a sledge hammer…haha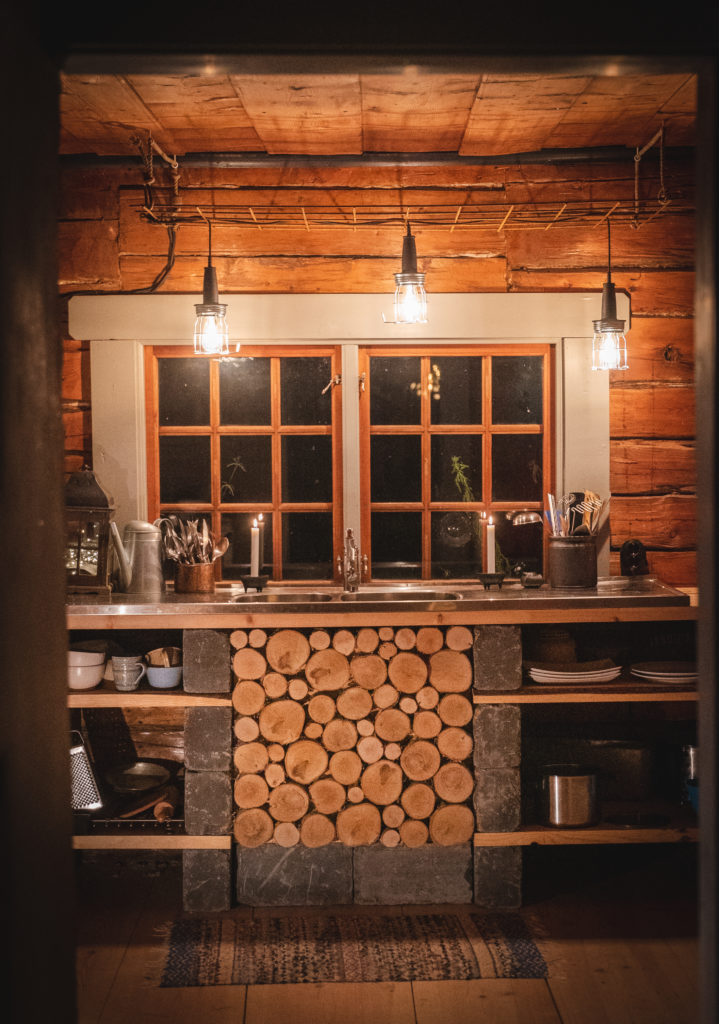 After putting up some lights it was finally done and I'm really proud of it. The style fits the cabin perfectly! It feels like it has been a part of the cabin for ages 😊
A few days before I turned 30 I realised I actually didn't own a table, guests were coming and I didn't have a place to serve them dinner. So my dad came to the rescue, we started designing a table that could fit at least six people.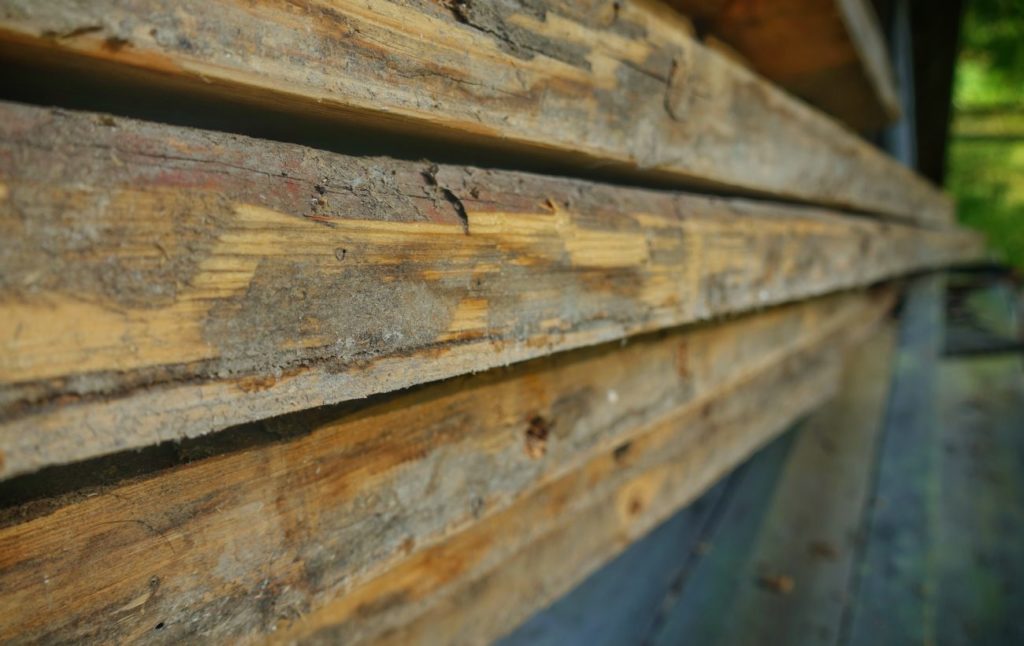 I had kept the old planks from the kitchen floor, so we used those to create something new.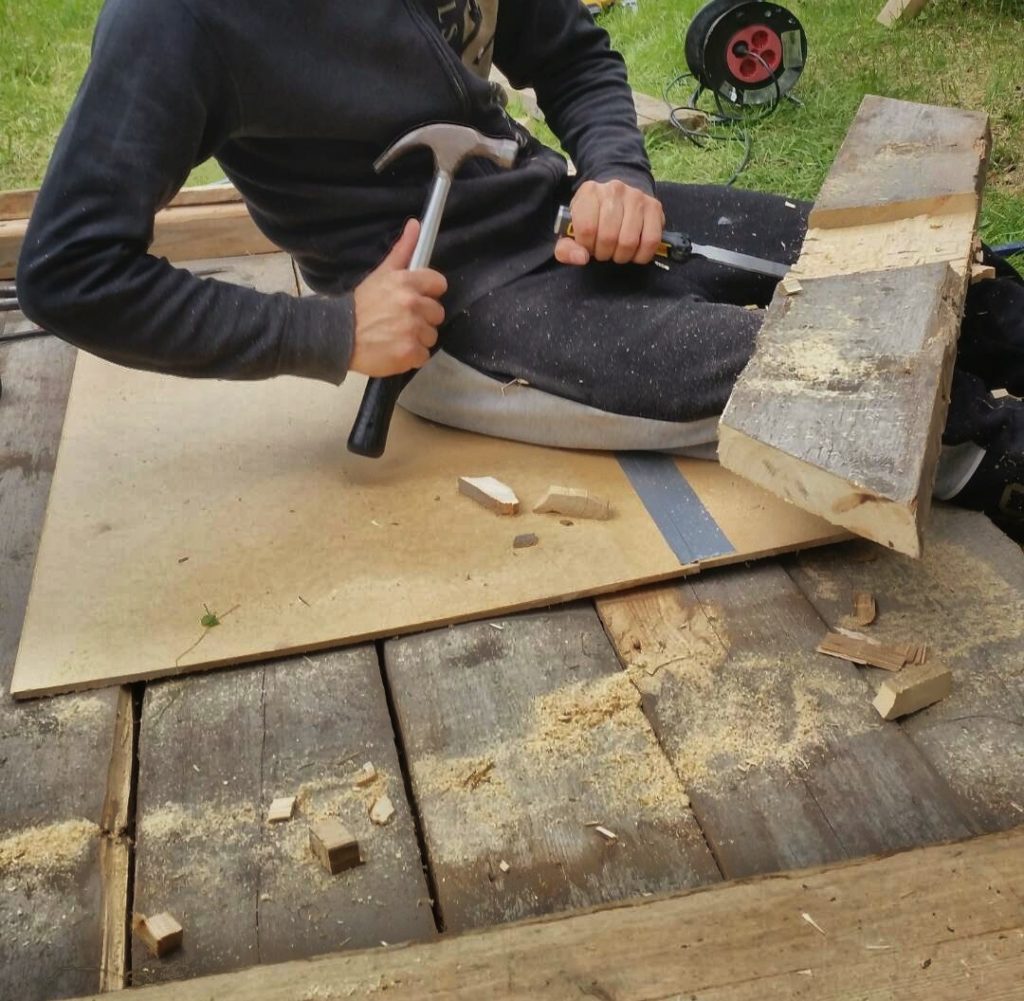 It's a bit crooked, but since the whole cabin is tilted it fits right in!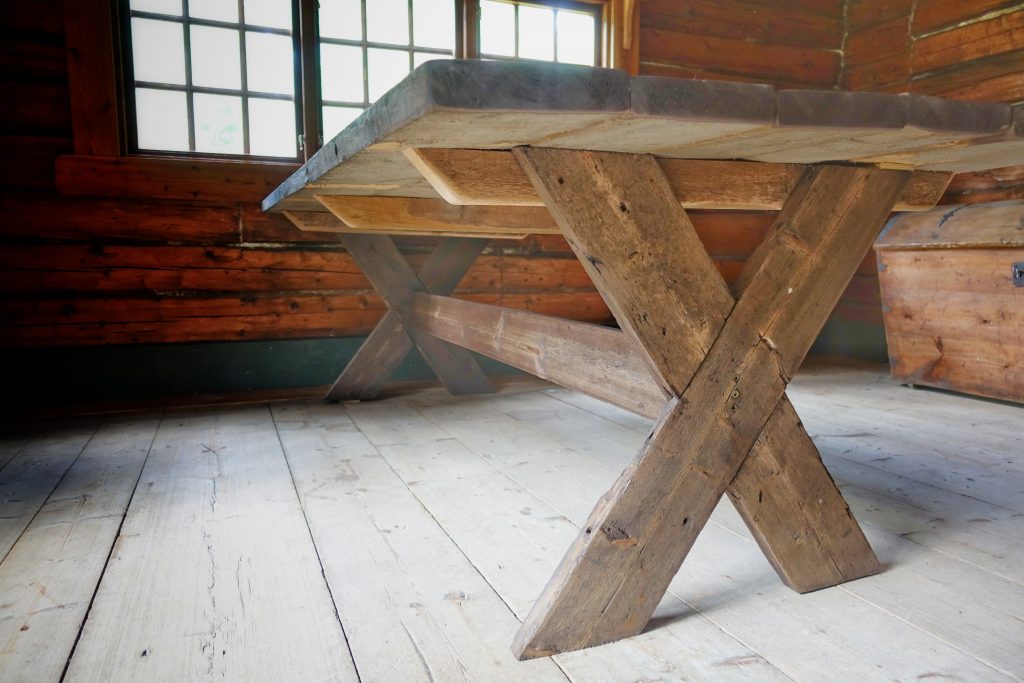 It has become the center piece of the cabin and it feels really good that we didn't just throw the old floor away, we gave it a new life.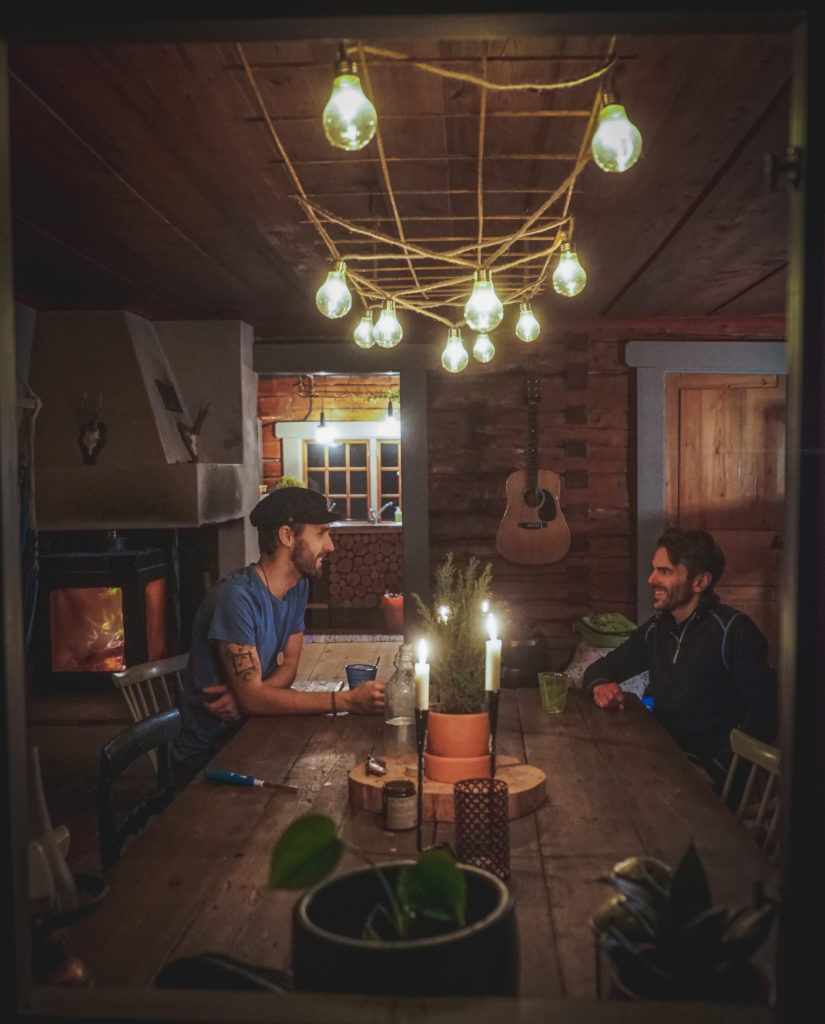 Even tho the table is quite new, it has already created a lot of good memories 😊
With the help of my mom I created a lamp with a minimalist design.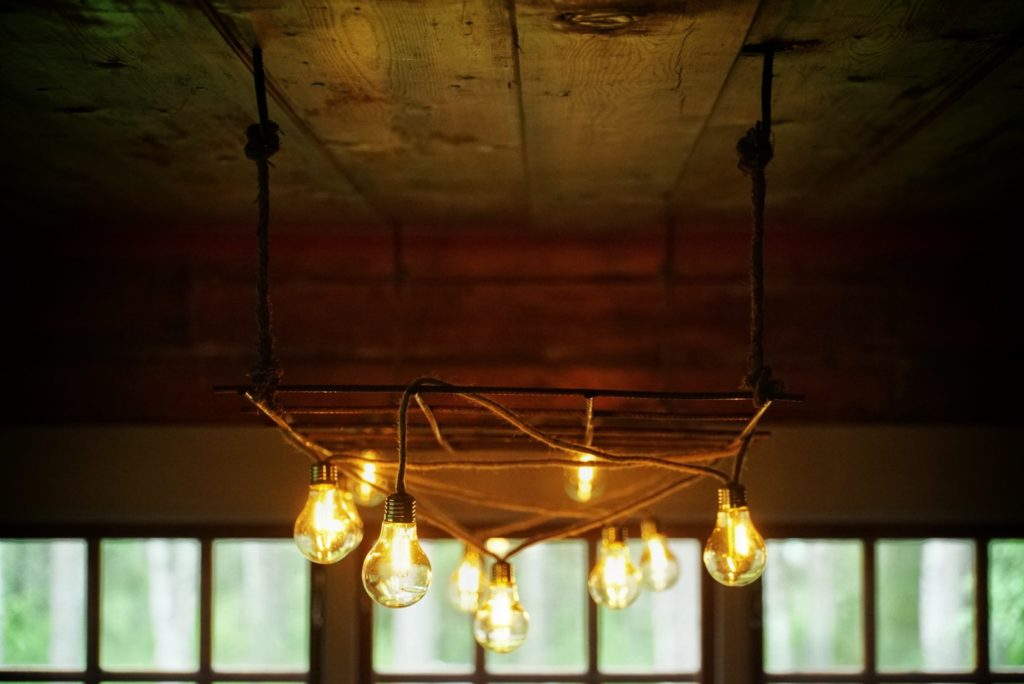 We used reinforcing bars, big iron hooks and some old ropes that I found in the wood shed.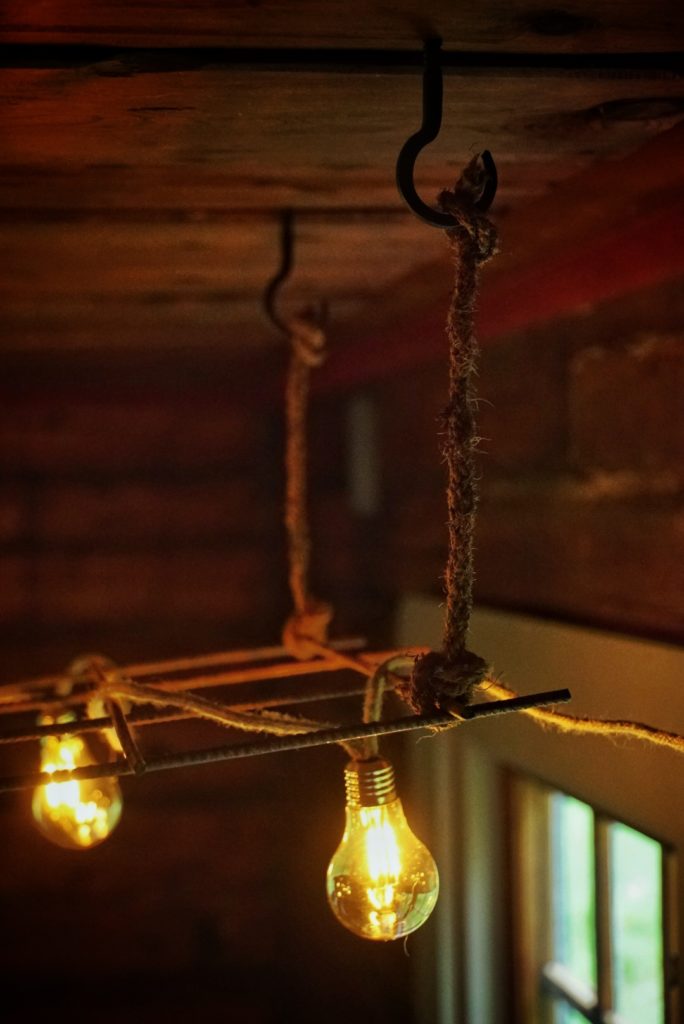 Then I bought some string lights, and hung them so it looked really randomly, but it fact it's measured to perfection 🙈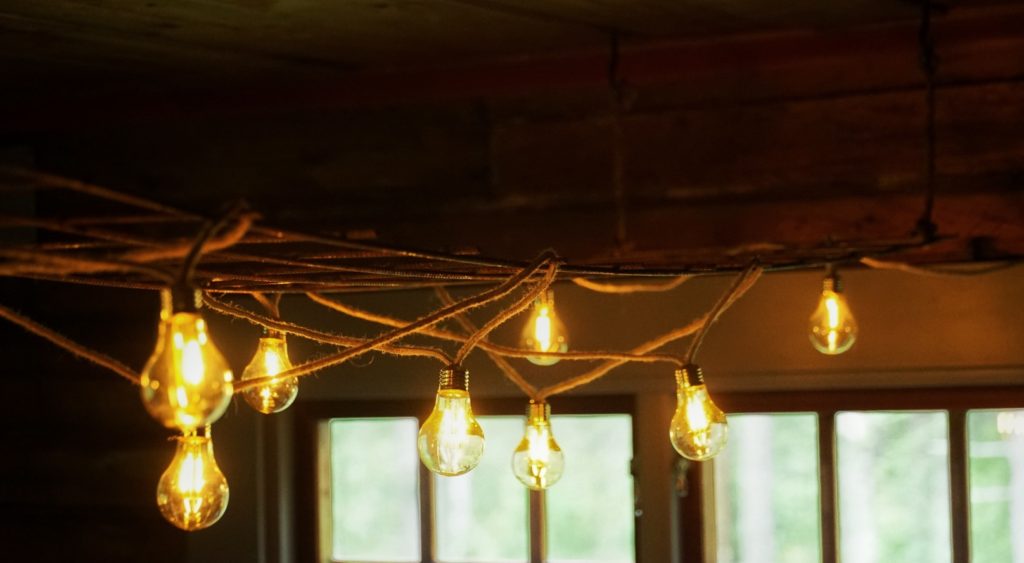 This was some of the projects downstairs. Upstairs is a studio/office and our bedroom, but we'll save that for a blog post in the future 😉
We are living in strange times right now, some of you might be stuck in isolation or are even out of a job. Maybe this is a opportunity to be creative at home? 
If you have any ideas, I would love to hear them, write me a comment down below 😊